Projects
East View Film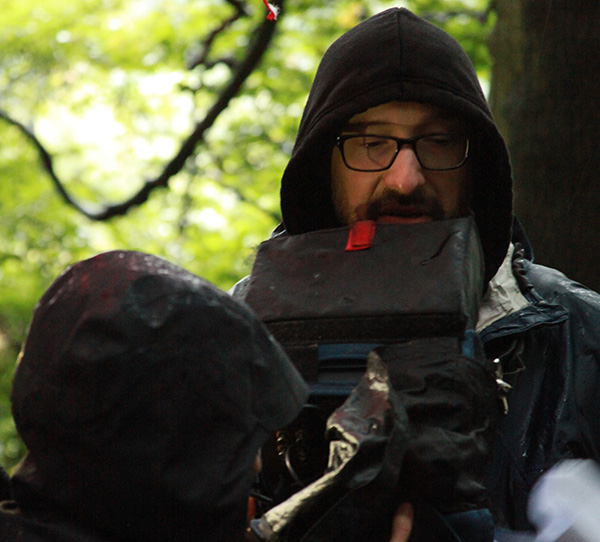 A recent venture in comparison to my work writing and directing opera, I founded East View Film in 2017 to create films that I will write and/or direct. Our first film, Meet Your Keeper, is a sci-fi/horror short, has won several accolades and awards from the film festival circuit.
Ben and Claire have found love on a new dating website, and agree to make a promo video with the help of film-maker Ann in a local forest, where bizarre and disturbing events unfold.
Watch this space for news of several further films in development!
More information:
Meet Your Keeper official website (including a trailer)
East View Film website
---
Radius
I am the co-founder and current Artistic Director of The Radius Opera Company, which specialises in the production of new opera and music-theatre works.
Although it is now an opera company, I started Radius together with composer Ian Vine in 2006 to perform new chamber music, together with works by 20th-century masters. Our first concert was at London's Wigmore Hall, and Radius has since appeared on tour at theatres and festivals nationwide, and has given the first performances of many new works.
More information about our past productions is available at the Radius website.
---
Electronic music
Alongside my traditional and commercial music, I have long been into synthesizers and all manner of electronic music, and over the past few years I have created a variety of electronic tracks. I create the music using a range of analogue synthesizers (including my home-brew monster modular!), Ableton Live, and various odd bits and pieces of equipment together with sampled sounds.
I often involve live music within the electronic, sometimes performing myself (e.g. trombone on Trobn), and sometimes with others. Often the music is not from humans at all: I frequently use birdsong as a sound source.
I perform the music live - occasionally - and my electronic albums Fractures, Distances and Nihtgale are available as a limited edition CDR on Bandcamp as well as on Spotify, iTunes and all the usual digital outlets.
---
Clements Theory: eLearning for Music Theory
Clements Theory is the leading e-learning resource for music theory, particularly for ABRSM Grade 5 Theory.
I founded this website with the aim of providing a really high-quality elearning tool for music theory — designed to be much more practical for today's students, and more in-depth than any of the existing books and other materials.
Clements Theory provides 80 themed study guides, organised by subject area and arranged in order of complexity, linked to a question bank of nearly 10,000 practice questions (again, ordered by subject area and difficulty). The website is available both to individuals and also to schools / music services, with multi-user discounts. It is currently used by many schools and private students, so why not take a look!
Why "Clements"?
David Clements was a much-loved teacher of brass and music theory at Christ's Hospital school, in Horsham, Sussex. Many of his students went on to very successful musical careers, and one of them (including Tim Benjamin) decided to build an e-learning music theory website. Mr Clements was such a great teacher that we decided to name the site in his honour - hence Clements Theory.