Bio
Composer, director, and writer
Tim Benjamin is a composer well known for his work (also as a director) in opera, most recently The Fire of Olympus; or, On Sticking It To The Man, which was also made into a feature film.
Tim's other work in opera includes the critically acclaimed R.I.P. and Silent Jack (presented together as Life Stories, 2015), Madame X (2014), and Emily (2013).
Away from the theatre stage, his most recent large-scale orchestral work is a Symphony composed for the George Enescu Festival 2021, conducted by Rumon Gamba, and which was ecstatically received by audiences at the festival and broadcast across Europe.
He is a prolific composer of chamber music, and his large-scale works aside from the Symphony include the oratorio Herakles.
As a composer for film he has been recognised by many festival selections and awards, and his music for TV makes frequent appearances on small screens around the world.
He is a director for stage and screen, and as a writer has created a number of librettos, scripts, adaptations, and other texts.
"Tim Benjamin gives a masterclass in how to create an opera in his Life Stories ... If Harold Pinter had ever written an opera, this would surely be it."
— Bachtrack
"Benjamin directs with considerable theatrical flair"
— The Guardian
"Tim Benjamin refreshingly provided an opera that succeeds in sustaining interest over nearly two hours ... The fluent, well-crafted score offers some striking moments"
— Opera Magazine
Opera and theatre
With his company Radius Opera he has created operas including The Corley Conspiracy (commissioned by and first performed at the 2007 London Design Festival), Le Gâteau d'anniversaire (commissioned by CNIPAL and first performed at Opéra de Marseille), Mrs Lazarus (first performed at the Southbank Centre, London), and the music-drama A Dream of England (first performed at Wigmore Hall, London).
Film
In addition to credits as a composer, Tim also directs for the screen, and set up the film company East View Film in 2017. The debut short film Meet Your Keeper garnered awards at festivals internationally, and more recently he directed the feature film The Fire of Olympus, distributed worldwide by MarqueeTV.
"A masterful and opulent piece"
— UK Film Review

His work for TV and other commercial media includes award-winning production music for major labels including Sony EMI, and his music is used on an almost daily basis for TV programmes and adverts around the world.
Awards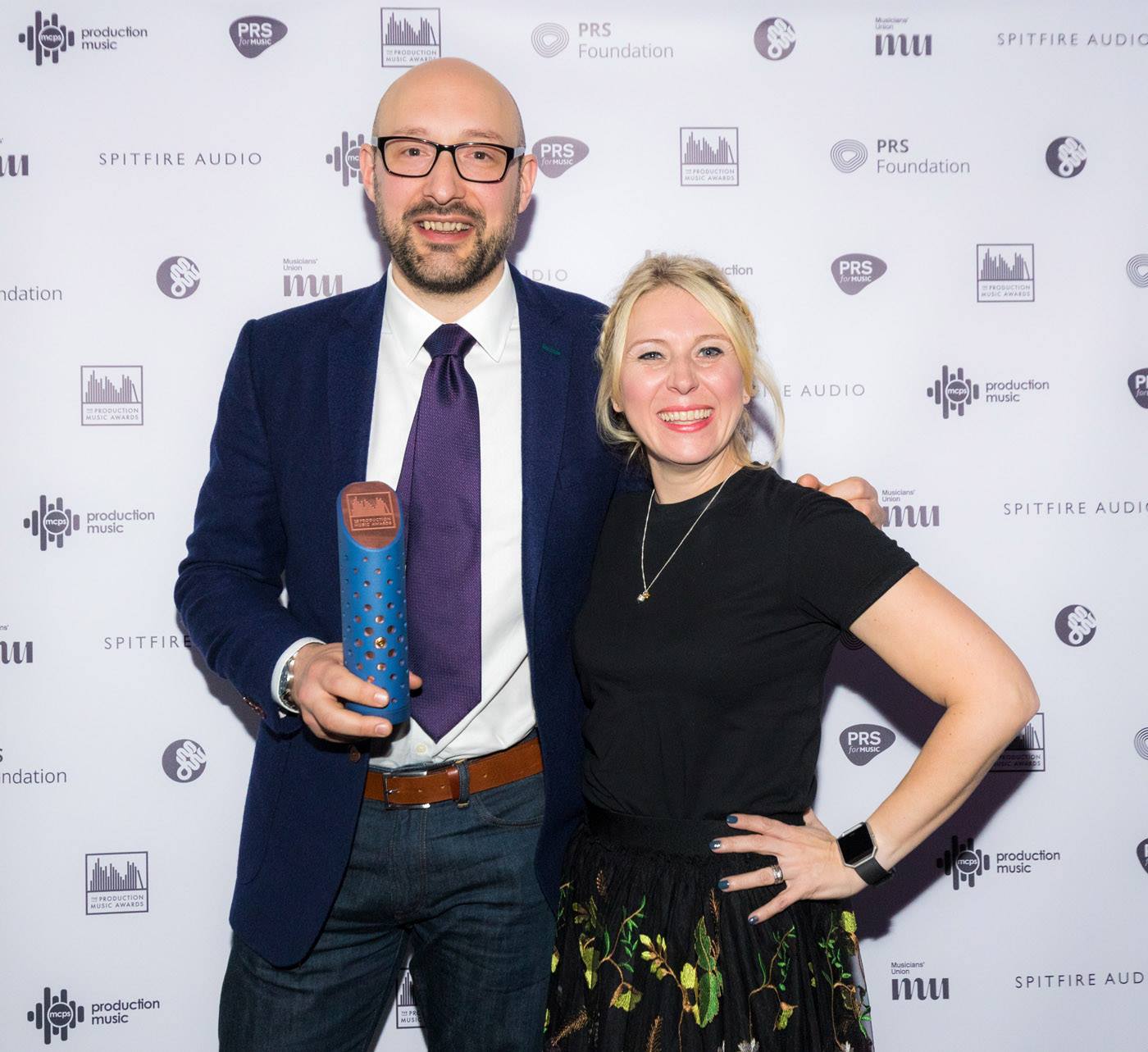 A relatively recent arrival to the production music industry, Tim won the Production Music Awards / PRS Foundation "Best Newcomer" award in 2017, for his album Cinematic Piano for JW Media Music (Press Release).
Tim won the BBC Young Musician of the Year Composer's Award in 1993, at the age of 17, with his work Antagony, scored for two large wind bands, amplified strings, and six percussionists, performed by the London Sinfonietta under Martyn Brabbins and broadcast on national radio and TV. He also won the Stephen Oliver Trust's Prize for Contemporary Opera in 1996, for his first opera The Bridge, which has been produced twice, in Manchester at ISCM World Music Days and in London at the Covent Garden Festival.
Also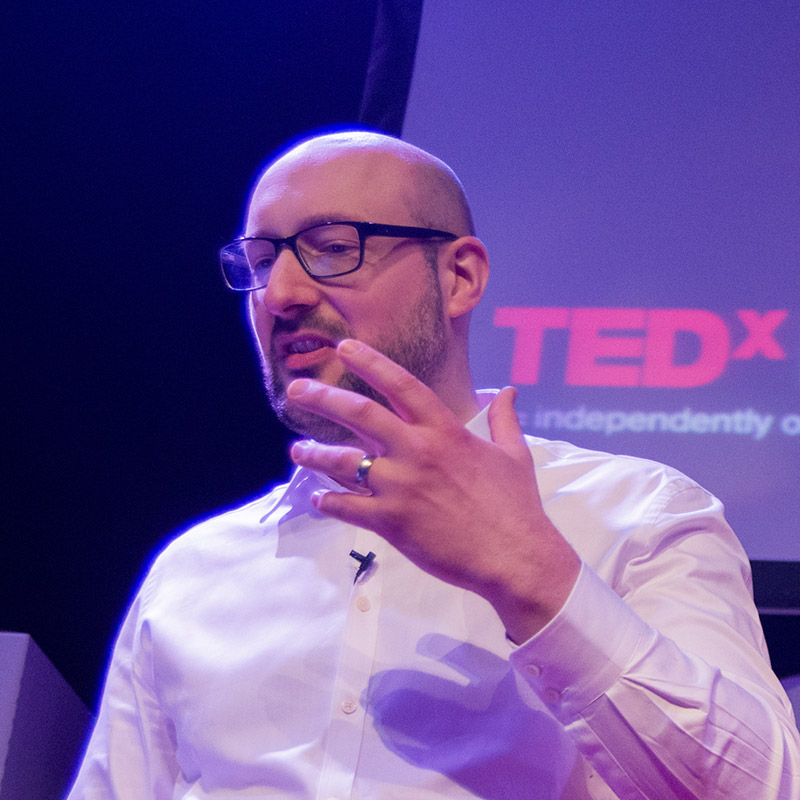 Tim is a regular writer and speaker on music and related subjects, appearing at TEDx in 2015. He serves on the jury of the George Enescu International Competition. He is the Artistic Director of Radius Opera and also plays trombone, piano, organ, violin, and viola. In his spare time he climbs mountains, grows organic vegetables, and fiddles with electronic circuits, although never simultaneously.
Tech
Tim is an enthusiastic techie, and a software engineer for as long as he's been a composer. In 1999 he founded Caiman Technologies, creating interactive TV software which ended up in millions of homes across Europe, and more recently founded Clements Theory, an elearning platform for music theory, now used in schools around the world.
He was the Chief Technology Officer for Fictioneers, an incubated start-up in the interactive storytelling space at WPP responsible for (among other things) bringing Wallace & Gromit into Augmented Reality, and Chief Storyteller for Infinity Works, part of Accenture.
After becoming dissatisfied with receiving PDF and Word forms to complete on his mobile, he created Fillaform ("Faff-free forms for everyone!") to enable organisations to make better forms that aren't so painful to make or to use. There's a longer explanation of the problem with PDF forms on the Fillaform website, check it out!
Academic
Tim Benjamin studied composition with Anthony Gilbert at the Royal Northern College of Music (BMus Hons 1st class), privately with the late Steve Martland (in whose memory he created and funds the Steve Martland Scholarship), and with Robert Saxton at Oxford University where he received a doctorate (DPhil Oxon; his thesis was Economics of New Music). He previously attended Christ's Hospital in West Sussex.